First Picture of Camp 1968
Christian Acres Service Camp began as a dream of area Christian Churches and Churches of Christ with the first $10 gift given to start a camp in the greater Bluefield area in December of 1968. The land, purchased in two lots in 1968 and 1970, now consists of 175.85 acres of land, located between Bluewell and Brushfork, WV.
It is now "a home away from home" for 400-600 young people who attend one of the six and one half weeks offered each summer for ages K-12. Christian Acres is also home to the C/A Ladies Day, the Men's Clinic as well as a variety of activities for both youth and adults.
Every year the campus draws almost 5,000 visitors for supporting church picnics, family reunions, company outings, overnight stays by the A.C.C convention, the Jr. Bible Bowl league, and various other groups. Several local schools use the campus as their field day choice. Christian Acres also sponsors an area gospel sing the last Sunday night of August and a flag football tournament in September or October.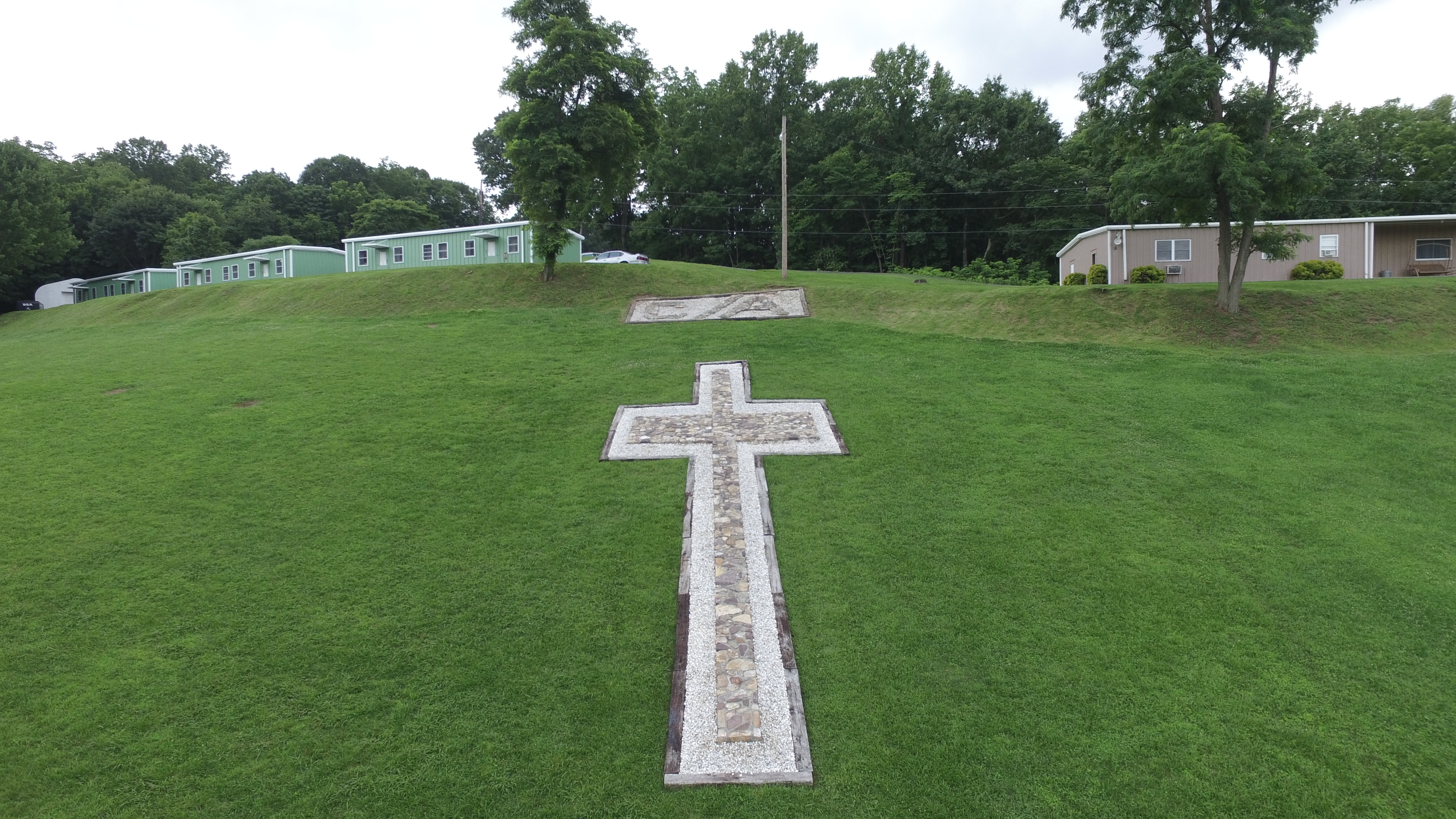 Rick Mathena is the current camp manager, having served in that capacity since Ocober of 1980. In that time slot, over one and half million dollars worth of improvements have been made to the campus including every building with air conditioning. Some unique features of the campus include an 18 hole mini-golf course, an indoor/outdoor campfire pavilion, and a caboose that serves as our canteen candy store. The campus can house 168 kids and staff per week in both our boys and girls dorms. Over 18,000 kids have attended sine 1980!